Florida Real Estate Market Improves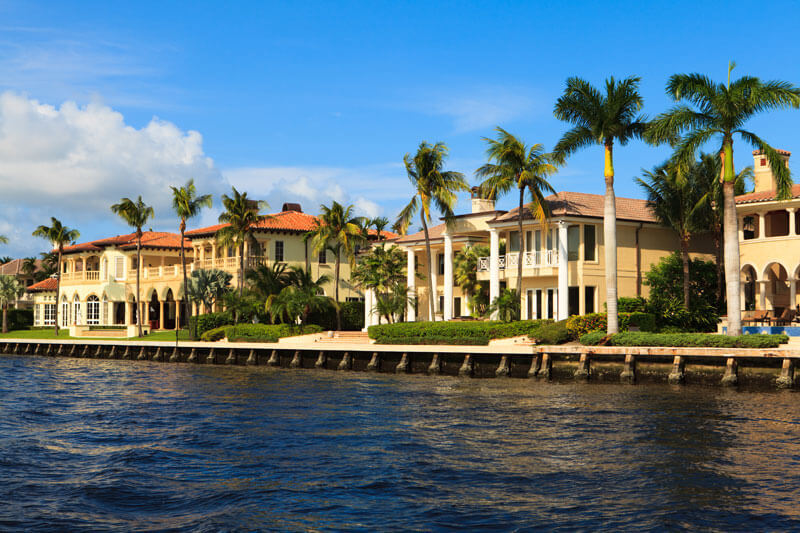 The Florida real estate market has shown improvements in several areas recently including increased median prices, fewer days in contract, increased new listings and fewer cash closed sales according to data from Florida Realtors. The number of closed sales had slipped only by approximately a half of a percentage point due to the challenge of low inventory levels.
"Still, low mortgage interest rates and a strong jobs outlook are positive trends for Florida's housing market," said Florida Realtors President Matey Veissi, broker and co-owner of Veissi & Associates in Miami. "We're also seeing a rising number of new listings added to the market, which is a trend that needs to continue as many areas still face a shortage of supply, particularly for single-family homes."
New listings for existing single family homes had increased by 3.1% annually according to Veissi. Home sale prices also increased as the median number of sellers were seeing a 95.9% sale to list price ratio. The median sale price in April increased by 9.2% up to $213,000 according to Florida Realtors. This made for the 53rd month in a row that median sale prices in the state of Florida has increased.
"The positive growth we're seeing in sales for homes priced above the $150,000 mark is being offset by a continuing decline of homes for sale in the most affordable price ranges," Florida Realtors Chief Economist Brad O'Connor said.
"This trend is due in part to the ongoing decline in listings and sales of distressed properties," O'Connor said. "In April, distressed sales accounted for less than 12% of all closed Multiple Listing Service sales in Florida, the lowest such percentage we've recorded since the initial stages of the downturn last decade."
New construction starts have been on the rise in the tri county areas while distressed property sales are decreasing. The economic recovery has been evident in the Florida real estate market in all of these statistics. As we approach the midpoint of the year, the great health that we have experienced thus far looks to be carrying on for the third quarter.