Fort Lauderdale Is Booming: Here's Why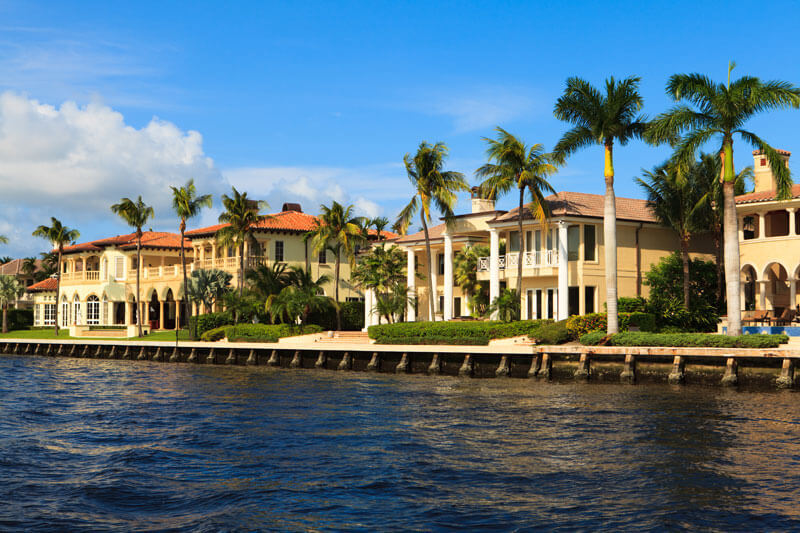 Fort Lauderdale attracts buyers looking for a different experience than what Miami offers.
Fort Lauderdale is booming with development. It's become a city of choice for savvy investors, both commercial and residential. Once known as the mecca for spring break and teenage beach movies — think Where The Boys Are with Connie Frances and Girl Happy starring Elvis Presley — Fort Lauderdale has grown up.
"Historically, Fort Lauderdale had always been a secondary market to Miami. Then, when prices kept rising in Miami, developers started looking for cheaper dirt and came here. We have a relaxed coastal environment, beautiful beachfront and a strong commerce center with 7.5 million of class A office space in our downtown," notes Jenni Morejon, executive director of Fort Lauderdale Downtown Development Authority (DDA)
"We have significant luxury development both in residential and hospitality underway. The residential component has a high level of amenities, service and finishes in beautiful ocean front locations.
To satisfy the increasing residential base, Morejon points to over 1,000 restaurant seats coming online over the next several months on Las Olas, Fort Lauderdale's dining, shopping and entertainment destination for tourists and residents alike. "Las Olas (Spanish for 'waves') Boulevard is our crown jewel, connecting the beach and downtown core," she says.
The privately owned Brightline, a train with diesel-electric engines, inaugurated service between Fort Lauderdale and West Palm Beach in January. Morejon sees this as another game changer for Fort Lauderdale when the Brightline extends from Miami to West Palm Beach with a stop in Fort Lauderdale.
Who is buying in Fort Lauderdale? The Fort Lauderdale buyer is very different than in Miami. "About 75% of our buyers either have a tie to the area versus Miami, where many buyers are investors or from South America.
Fort Lauderdale's retail market is thriving with over 2.6 million square feet of commercial real estate completed, under construction or approved since 2012.
According to Colliers International Fort Lauderdale Market Pulse Q1 2018|Overview, Fort Lauderdale jumped to sixth place in the Top 10 U.S. Markets To Watch. This is the first time Fort Lauderdale even made it into the Top 10. Retail rents in downtown Fort Lauderdale have a five-year growth prediction of 48% compared with 42% in Miami-Dade. Since 2013, Fort Lauderdale's downtown retail rents have increased 51% to $35.75 per square foot compared with a 14% increase throughout Broward County
.With the area a vacation destination and national cruise hub, total visitors through Fort Lauderdale-Hollywood International Airport rose 11.3% from 2016 to 2017, to 32.5 million. In addition, JetBlue, Southwest and Emirates have launched new routes within the past year to and from Fort Lauderdale, expanding the potential visitor market, an added boost to area residents for business and leisure travel.
William Hardin, PhD, professor of finance and real estate and director of the Hollo School of Real Estate at Florida International University in Miami, explains the market dynamics: "Fort Lauderdale offers relative value compared to Miami. There is good luxury product there now that appeals to the buyer wanting a different pace than Miami."