Tips for Designing a Kitchen for Aging in Place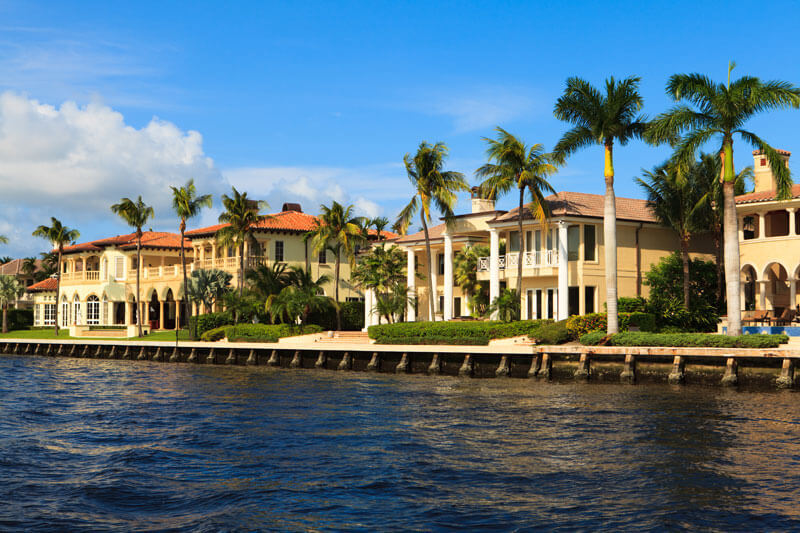 South Florida real estate is very conducive for retirement with many homes either being single floor living or featuring first floor masters. Just add the beautiful year-round weather and it makes for a perfect setting for many. For those who choose to outfit their home for "aging in place" longer term, here are some great tips that you can follow for modifications in your kitchen.
Pantry
Some pantry closets offer "pull out" shelving where you can easily view all that you have within. You can avoid having to stretch for those higher, hard to reach areas or crouch down for the low ones. This is also handy for retrieving your heavier items. 
Round edges
Avoid sharper angles for your countertops and shelves. This can help you avoid injuring yourself by accidentally banging into them.
Sink near stove
Simply put, as we get older heavier items are harder to carry. Having the sink near the stove makes a shorter distance for you to have to carry a heavy pot to and from. 
Shallow sink
A more shallow sink also makes for easier rinsing of vegetables and dishes as opposed to a deeper one.
Microwave height
It was common for years to have these built in over your stove. However, lifting heavier dishes into a high location can become challenging. Having your microwave located at more of a counter height or even just below it will make for easier access. 
Standard cabinetry
While ornate details, legs or panels can be visually stimulating, they can also make your kitchen become an obstacle course. Keeping things more simple will make maneuvering about much easier with less to bump into.
Accessible corner cabinets
Even when you are young and nimble, fishing through those corner cabinets or "lazy Susans" can be rough. The good news is that there are better options these days for corner cabinets – some with full drawers!
Drawers, not doors
Drawers are great options for your lower cabinets. These days you can get oversized drawers that can accommodate your larger pots and pans – just like a lower cabinet with doors would. Being able to have drawers to pull out will make your access far easier.
Clearance space
It is standard to have 36 inches for interior walkways or hallways. However, if you want to plan for enough space to accommodate a wheelchair, you will want to go with more than that. It is actually recommended that you push that to closer to 60 inches.
Slip resistant floors
The majority of kitchens have tile floors and especially here in South Florida so much of the homes are outfitted with it. Make sure you are selecting one that has some sort of slip resistance. Vinyl options these days have really come a long way and can be a good solution.