4 Steps to Buying a Second Home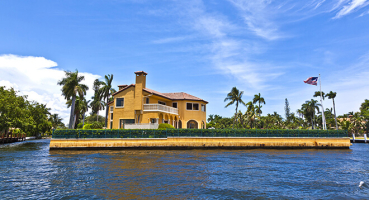 No matter what you are considering for a second home, it can be very exciting but it is also a large decision. Either a place to get away to on weekends or even a seasonal home to enjoy by the beach, here are some items to consider to see if a you are ready to make the move.
Affordability – Take a look at what homes cost that are in your area of interest and consider the monthly mortgage cost alone. Also, keep in mind that second home mortgages do come with a higher interest rate than your primary in case you are thinking of renting it out. Then factor in your additional expenses like insurance, taxes and regular utilities and maintenance. For single families, you may want to consider a property manager if you are not nearby or visiting often. Condominiums typically have association fees that will handle most of what needs to be done.
Location – Decide on a location that serves your needs all year round or often enough to make it worth owning. A beach location like Fort Lauderdale can be enjoyed throughout the entire year making it useful at any time that you can visit. Even if your usage is limited, selecting the right location can make renting it during the times you are away much easier.
Insurance – A good rule of thumb is to connect with your current insurance agent about the type of home you are considering. Begin the discussion with your current provider as they may offer you a better rate as an existing client. Consider things like flood zones or other hazard insurances that you may want to purchase.
Find your home and enjoy the benefits – Once you have done your due diligence and established your comfortable budget, then comes the fun part, finding your dream home and enjoying the benefits. After you have found your home and completed the purchase, it is time to enjoy it! You will soon discover the many advantages of having this home away from home. Not only is it yours, but it can also be cost effective in comparison to expensive hotels or rentals. Also, it is your home so it is always available and with no crowds. Finally, if you keep your home long term, you are building equity and also may have the option of renting it as well for additional income.
Your vacation home should be your oasis – a place to getaway, relax and fully enjoy your life in.