Irma may have slowed number of sales, but home prices still rising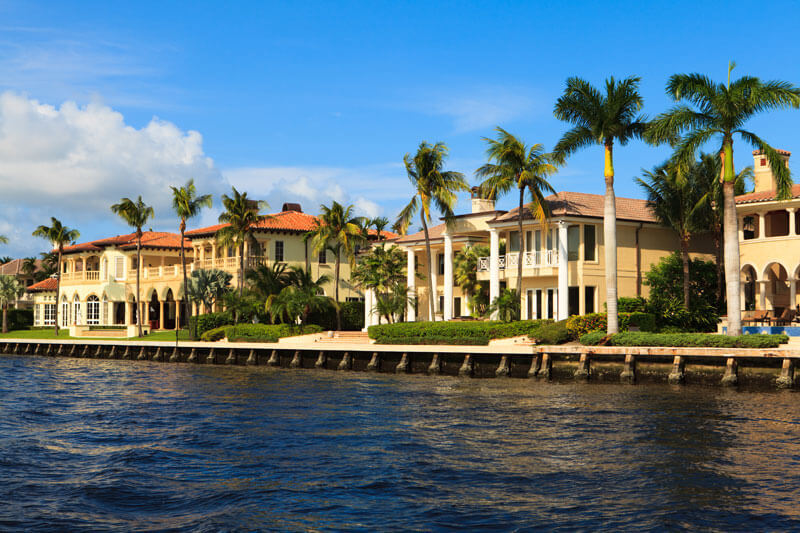 The South Florida housing market, along with fences and trees, took a slight hit from the recent hurricane Irma. According to figures shared by local Realtor boards, the tri-county area fell by 31% for closings of existing, single family homes. The reports showed combined closings for the tri-county area declined to 2,735 compared to the 3,964 deals seen last year in 2016.
"There is no doubt that Hurricane Irma impacted real estate activity throughout the month of September," said Jeffrey Levine, First Vice President, Realtors of the Palm Beaches and Greater Fort Lauderdale. "In addition to most businesses losing up to five working days, no closings could take place until FEMA lifted our disaster area status."
Chairman of the Miami Association of Realtors, Christopher Zoller, shared that federal backed lenders would be requiring new appraisals for properties that were under contract during the storm. Many buyers and sellers would see delays in closings due to the demand and added step in the process. A bump in sales in the upcoming months is expected once these re-inspected homes close.
The story on prices is that they continue to trend upward. The median price in Broward County for September was $357,600 which was an increase of 10% over last year according to the Realtors of the Palm Beaches and Greater Fort Lauderdale. Palm Beach County saw a near 3% increase to $325,000. Miami-Dade saw a 6.5% increase from $314,500 to $335,000 in their median prices according to the Miami Association of Realtors. They also added that single family home prices have risen for 70 consecutive months.
The median sales price for single family homes on a statewide level by comparison was up 7.6% over last year.
Townhome and condo closings had also declined by 22% in the tri-county area at 2,738 sales this year compared to last year of 3,543. Median prices for condos and townhomes also rose in all three counties with Broward coming in at $156,000, Palm Beach at $172,000 and $234,000 in Miami Dade.