South Florida's Fastest Growing Value Neighborhoods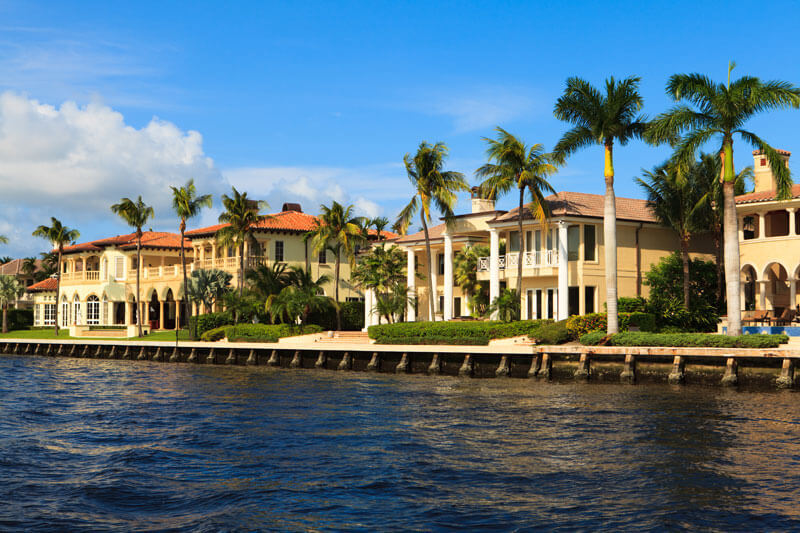 Now that we are into the fourth quarter of the year and the holiday season is upon us, we can look back and see the trends for South Florida's third quarter as it has competed. Regardless of the impacts of hurricane Irma which had posed a brief slowdown in sales, single family homes have continued to increase in their values. In fact, in some neighborhoods a double digit appreciation in median sales prices was realized.
The median sales price of existing single family homes for the tri-county area had increased by 7.9% compared to the same quarter last year according to the Florida Realtors board. There was a brief decline in the number of closed sales, but we can attribute much of that to the hurricane which caused a hiccup for the real estate industry for a handful of weeks.
Recently, the Realtors of the Palm Beaches and Greater Fort Lauderdale shared a report of the top 25 zip codes with the fastest growing average home prices as reflected in the change in median sale price.
Two of these Top 25 zip codes had shown gains in median sales price of over 30 percent. Broward County had the most zip codes on the list with 10, followed by Miami-Dade County at 9 and Palm Beach County at six. Most of these zip codes were in more suburban areas or on the edge of city areas without being directly downtown. Interestingly, the list included both wealthy areas and modestly-priced suburbs where buyers were able to find better value. By contrast, few coastal areas made the list.
Here is a look at some of Fort Lauderdale areas in particular with the biggest growth for Q3 that were on the list.
33304 – Sunrise Boulevard, Beaches. This area saw median sale price increases of 21.4% and the number of sales increase by 10.8%.
33301 – Downtown Fort Lauderdale. This areas saw median sale price increases of 26.5%
33068 – North Fort Lauderdale. This area saw median sale price increases of 26.6% and the number of sales increase by 3.8%.